Obtaining Web Fonts

There are a number of ways that you can get licensed fonts for the web here are three:


Font Vendors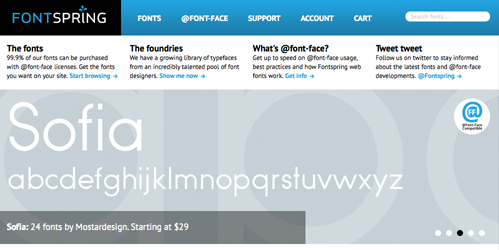 When purchasing fonts, Font Spring is a pretty good option, I have bought some fonts from them that were not very expensive.
Pay for the font outright. Prices vary widely some fonts are very inexpensive others very expensive.
Pay for the  amount of Domains on which you will use the font, with some fonts the amount of domains is unlimited.
They provide

The License

Instructions for your CSS
Four font file formats: woff, eot, svg and tff. With some fonts you also receive the Open Face file but you are still not allowed to upload Open Face fonts to your server.